How to buy a Amazon Kindle Fire anywhere in the world
The Amazon Kindle Fire is so cheap at only $199 is one of the worlds cheapest tablet pc's in the world. In fact it's believed that Amazon is actually taking a loss selling the Kindle fire this cheap. Which probably explains why they are only selling it to those who live in the US. See if you live in the US you can use the Amazon services to download movies which is where they are hoping to make their money from selling the Kindle Fire.
So how do you buy the Amazon Kindle Fire if you don't live in the USA. No problem, you can do it but you will have to spend a little bit more money. If your a super enthusiast then this shouldn't be too much of a problem. What you need to do is hook up with a mail forwarding service in the USA. They will give you a US postal address which you can use to sign up to Amazon with, you can pay for your product as you normally do and they will ship it to the address the mail forwarding service gives you. Now the forwarding service then re-mails all your mail to an address of your choice, this could be overseas or anywhere in the world. They do have fees on forwarding your mail but not that much and since Amazon will ship the Kindle Fire to you free it's about the same anyway.
List of Mail Forwarding Companies
It's actually pretty straight forward I use Bongous.com myself and they forward all the stuff from Ebay, walmart, Zappos, and Amazon. If you want to buy something online from an online retailer that doesn't ship to your country or only ships to USA addresses then this is the way to go.
So forget about getting someone in the US to buy an Amazon Kindle Fire for you and resending it or wait for them to come see you which might be a while, use the mail forwarding services to get your Kindle to you as soon as it's dispatched. They said the Kindle Fire will go on sale officially on November 19th but they are taking pre orders and I suspect they will get about 2million orders so it might not be until December that you get your Kindle Fire so hopefully by Christmas.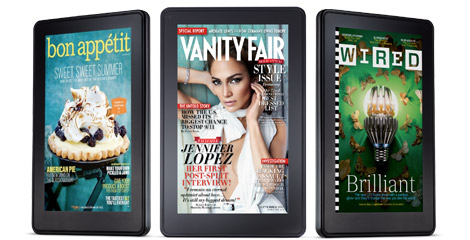 Since I live in Thailand I couldn't just go to Amazon and order one I actually had to use the mail forwarding services to get my Kindle Fire even though it's still not here yet. It's amazing that I had to do all this just to buy the damn thing. Think about it. You can buy an Iphone pretty much anywhere in the world yet if you want something from Amazon you have to go through hoops to get anything. It's so damn annoying. Why do they do that for? I know they are making a loss selling the Kindle for 199 but even still, if they had their services available like Apple does they just crush them. Maybe it's that they are scared of selling the Amazon Kindle Fire overseas because people in like say Thailand wouldn't pay for their services. We know they are making their money from the services and not the device, unlike Apple who makes most of their money from the device and not the services.
Does the Kindle Fire stack up to the Ipad. Not really, the Ipad is much much more impressive but I don't think it matters. I find the Ipad a little to wide and tall to make it as convenient as the Kindle Fire will be. And what am I really going to do with it, probably play games watch movies surf and chat the net. I'm probably going to use it a lot to write the blog though which is the reason why I'm buying one. You might wonder why I don't just buy the Ipad since you can buy it anywhere here. Well I havn't used anything apple since I was in primary school. And that Steve Jobs was a total tight ass jerk being the main reason why I didn't buy anything apple. Amazon on the other hand is a well run company and I like how they do business.
The only problem with buying an Amazon Kindle Fire overseas is if there is a problem with the device you have to ship it all the way back to the US for refund or otherwise. Another problem is Taxes. Depending what country you buy the Kindle Fire from mine being Thailand it's a little crazy, though thank god the Kindle Fire doesn't cost much, they typically do the taxes based on the weight and the size of the package, I just hope they don't put it in a huge box because i don't want to pay $50 in taxes on the thing. I'll come back here and let you guys know how it went.
If you want to order the Kindle Fire then check it out here.
Related Posts: