I wish web developers would stop doing this
So I thought i'd look into some of these iPhone apps that were talked about in my last post when I clicked on a link that said "show other apps from this developer". I get directed to this page.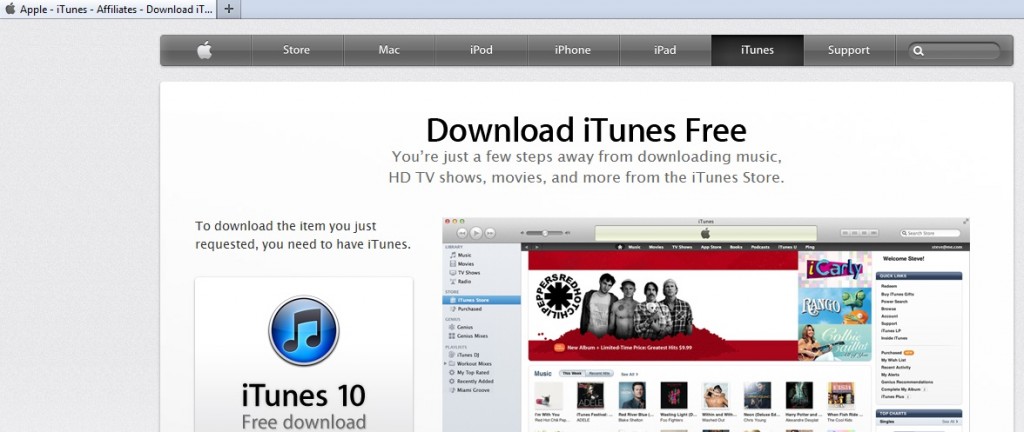 I wish web developers would stop doing this. There is nowhere for me to go now, I don't want to download your damn application just so I can see something that was already on the last page. I don't want your overbloated spy program on my computer. I'm on a public network and it would be selfish of me to start a download of something I don't even know the size of. At times I have crappy Internet speed and you think i'm going to wait 20 minutes for your bloody program to load? All this so you can show me something you could otherwise have just made a damn page for.
Maybe your program and all it's bells and whistles is the bees knees but you shouldn't have to make me download it especially when it appears to have nothing to do with what i'm trying to do in the first place.
As a web developer myself I'm more than sure this decision came from middle or upper management. The same guys who don't really care about how things work but what their numbers look like. "Oh look everyone I increased downloads of our product by 50%". Yeah that sounds impressive but the reality is you just burned me and many others as a potential customer because you like to waste our time.
They have all these internet standards these days so why not come up with an internet standard where you can actually surf the internet without having to download stuff to do it.
Related Posts: