Russian Tasered at Karaoke club in Chiang Mai
This past Monday the 22nd September a Russian tourist Mr. Alexander Sheshko, aged 38 was at the BUNNY GIRL Karoake club located on Chang Klan road in the city of Chiang Mai. He was beaten with sticks and Tasered by 4 security guards at the club for failure to pay his bill.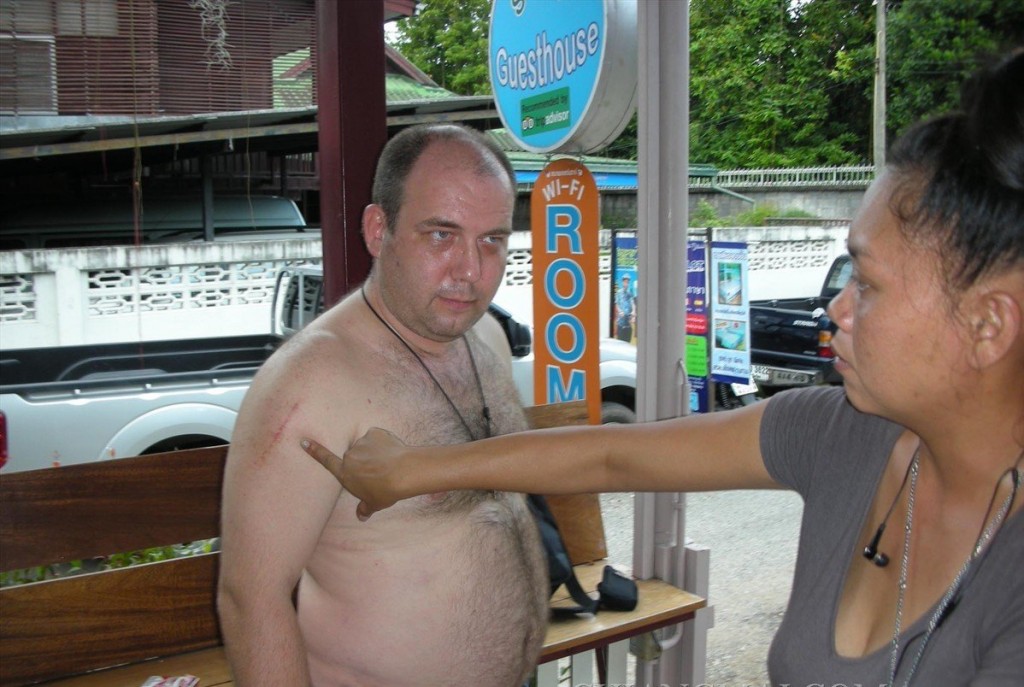 Mr. Alexander story was he went to the Karoake club around 2 am and asked for the price of 1 bottle of Jack Daniels for which he was quoted 2000 baht. Mr. Alexander Sheshko then ordered a few hors d'oeuvres, mixers, and had 1 of the PR girls come into the room and sit with him. He claims he was unaware that when the girl buys a drink he had to pay for it.
After this another 5 girls came into the room for which he claims he did not ask for and sat down and again the girls proceeded to order more drinks for themselves. Mr. Alexander Sheshko claims he asked the Mama sang to remove the girls that he didn't ask to sit with him.
After a few hours Mr. Alexander Sheshko, Russian Tourist, asked for the bill and to his dismay it was a total of 15,000 baht! He then asked the manager to rethink the bill as it was way too much for what services he received and they came back with a bill of 7000 baht. Everything looked OK for the Russian until the Mama sang came out and then said to the employees he had to pay the 15,000 baht!
This is when things turned bad for Mr. Alexander when 3-4 security guards jumped Tasered him and beat on him submitting him to pay the entire bill.
Related Posts: