5 Apps you should have while in Thailand
My guess is that most people who frequent the site have a relatively up to date phone that can run all of the following applications without a problem. If you're one of the last stragglers out there who doesn't own some type of Android device or Iphone, it's time! I will give you a breakdown of my 5 favorite FREE applications to use while In Thailand below.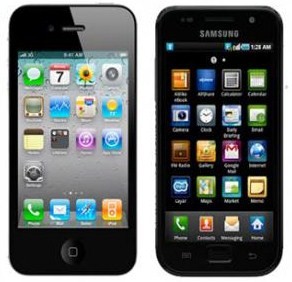 Google Translate: With its most recent update, Google Translate can now "speak" Thai. It's a feature many of us were eagerly anticipating. This is a total game changer for anyone who is not fluent in the language. Simply tap your Google translate application and speak English into it; tap one more time and your phone will speak out the translation in close to perfect Thai.
Kayak: A useful application for anyone who travels, I find Kayak to work particularly well in Asia. It's a very impressive do-everything travel application. The Kayak App is so flawless and easy to use that I actually choose to use it in favor of booking anything through my computer even when I'm at home and my computer is turned on. You can effortlessly get extremely competitive rates on flights, hotels, and car rentals and book accordingly. Set your search parameters for amount, date, and star rating with a couple of taps and almost never any typing. It pulls deals from all over the internet so you don't have to worry about comparing rates. I like that it syncs with my phone so I can call any of the hotels I'm looking at with just one tap. The app tracks any pending flight status and gives you a very useful travel itinerary management feature. The price alerts are great and it keeps a very organized and easily accessible record of everything you ever book through it which makes things even easier for repeat destinations.
Drop Box: When you're traveling it helps to have access to everything from your main computer right on your hand held. Drop Box creates a folder on your computer and anything you drop into the folder will be saved and stored, totally accessible from any other computer, tablet or smart phone. It's wonderful for pictures, important documents, and even videos. And if your main computer is your laptop, Drop Box is especially important so you have a backup of anything worth having in case your laptop is damaged or stolen. Drop Box gives you 2 GB of free storage which should be enough for pictures and important files. You can easily add more space to the account by "liking Drop Box" on Facebook, inviting friends to use the service, tweeting about it, or even just taking a quick virtual tour. They have plans available if you need even more space, but if you need more space than the 4 GB you can pretty easily get for free then just use another similar cloud storage service, such as Google Drive. I recommend Drop Box over Google Drive because when I'm going through my files Drop Box gives me nice looking thumbnails to look at while browsing and Google Drive just gives me the name of the files. The thumbnails are key, especially for pictures since most of us don't name each of our picture files. There are also some other applications that sync with Drop Box (like Pocket which I'll discuss below). I wouldn't be surprised if Google Drive eventually beats out Drop Box, but for now it makes sense to have free accounts on both just to have that much more space.
Pocket by Tim Clark: There are two applications named, "Pocket" and they're both great. The one by Tim Clark is a bad-ass password and information storage system. If you're like most people you either have all of your usernames and pw's on a messy piece of paper, saved in a word doc on your computer, or you try to remember them all. Obviously those systems have some fatal flaws.
If you have the messy piece of paper, what do you do with it when you travel? What happens if you spill coffee on it? What happens if someone takes it or you lose it? What happens when you change pw's; you scribble it out and keep going?
If you have a word doc saved with all of your pw's this is only accessible to you on your computer and anyone who is on the computer can probably find it sitting in your "recently viewed items." And what happens if your computer breaks?
Trying to remember all of them is just not sustainable anymore, because these days many pw databases require all sorts of different letter, number, and capital combinations. If you're still trying to do it this way your brain must be about explode and you must use the "forgot my pw" feature a lot. Stop trying to be a hero!
This pocket app puts all of those methods to shame by storing all of your usernames and pw's in a very organized and easy to navigate platform on your phone. Every time you touch the app you have to put your master password to get in, so don't worry about your phone getting in the wrong hands. It's fully customizable so you can make all sorts of different folders and sub folders to remember everything you want it to. Best of all you can access your account from any device you put the application on, and anytime you connect your phone to your computer Drop Box will save a pw protected copy of the data for you as well. This way if you lose your phone or it breaks you're totally covered and you'll be right back in business when you download the app onto your next phone. Apps that have similar functionality don't compare AND have fees, this one is free.
Pocket – formerly Read it Later: The other "Pocket" is pretty exceptional as well. It's a multidimensional memory bank for your touch screen devices. It syncs right into your browsers enabling you to save anything you see on the web with just two taps. If I find a site, page, article, or video I want to check out later I can easily throw it in the pocket and check it out whenever I feel like it. Think of it like an interactive bookmarking system. For example, if I am looking at an article and I save it to the pocket, the entire article will be saved and I'll be able to read it in a nice looking browser anytime I want even without internet. Before flights I spend about 5 minutes or so saving various articles to the pocket just to have something to read with me.
Related Posts: