Thai Guy Punch Up at Canada Badminton Open
A big punch up between to guys from Thailand at the Canada Open Badminton tournament has caused a viral sensation with the clip getting millions of views in only a few hours after it's release. The Badminton World Federation has launched an investigation after a fight broke out between two former doubles partners at the Canada Open at the weekend.
Thailand's Bodin Issara appeared to punch compatriot Maneepong Jongjit - with whom he competed at the London 2012 Olympics - after chasing him onto a neighboring court during a change of ends in the men's doubles final.
Coaches and officials rushed to separate the pair, who had been warned by the referee following a verbal exchange earlier in the match.
What makes this battle different to most other punch ups you see in sport is the ferocity of the fight. This that guy was chased down and then kicked in the head repeatedly.
Clip of the Fight between two guys at the Batminton Open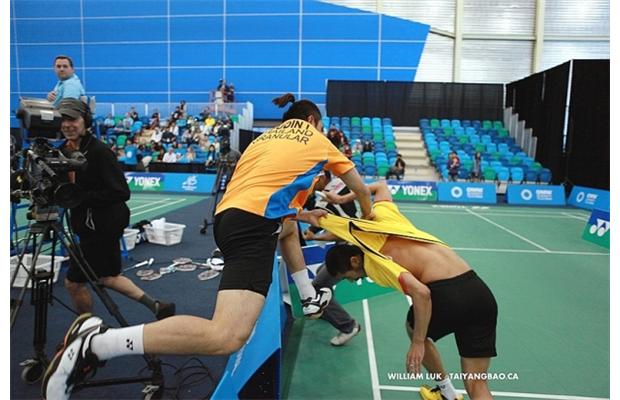 Related Posts: