Thai Women in the Smart Phone Era
Mobile technology has changed the way we communicate, and it's even changing the way we meet people. We seem to be in an exponential growth phase now, as things are moving at hyper speed. The home phone became popular 80 years ago, but it wasn't until 30 years ago that cordless phones were mass produced. Chances are that you sent out your first email 19 years ago, and had your first cell phone 15 years ago. And up until 2007, your cell phone didn't do much other than call, text, and email. But in the time since the first Iphone came out (summer of 07'), we've become The Jetsons. Now your phone serves as: your navigation, your computer, your music player, your match maker, your video chat platform, your video camera, your business software, your voice controlled virtual assistant, your game console, and your travel agent. And that's great, right? Hmmmn…. Well, it saves a lot of time and makes things a lot more convenient. I'll never get lost again, and I'll never lose someone's phone number; so that's good. I make money off of my phone and I meet chicks with it too! So it is great, right? Hmmmn…. Well, when I go to a bar or a club in Thailand, and every Thai girl is totally preoccupied by her phone, well then it doesn't seem so great.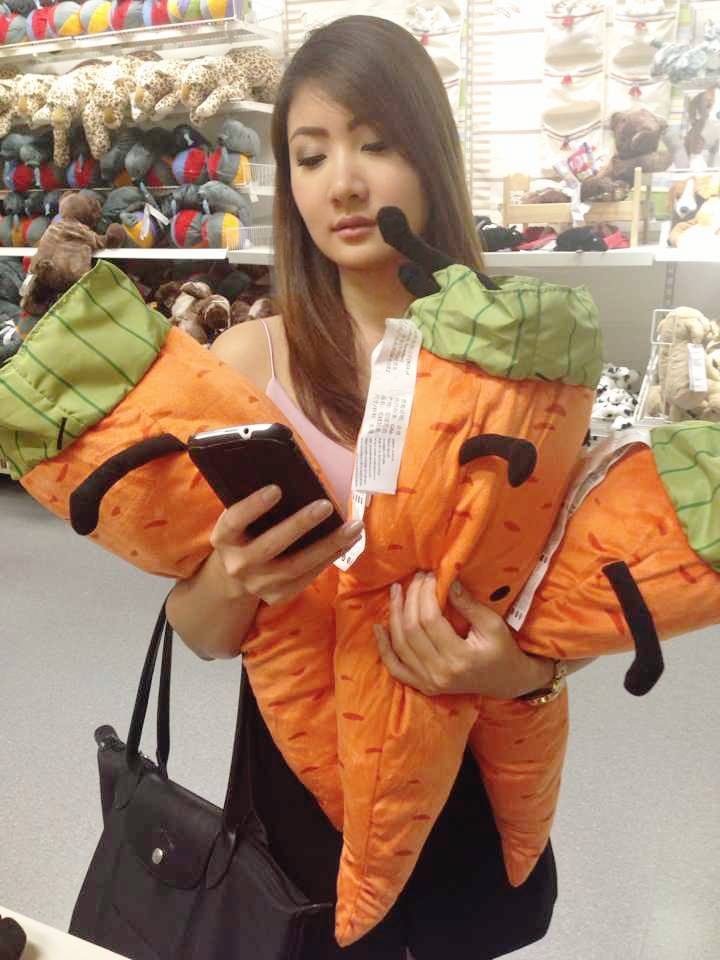 Smart phones were helping to make society anti-social as soon as they came out, but I never really cared because most Thai girls either didn't have one, or didn't really know how to use one. Most Thai girls who had Iphones a couple of years ago didn't even have the internet running on their phone. But things have changed! You can get a Samsung that does almost everything for 3,000 baht. So now every girl has a smart phone, and every girl uses the sh*t out of them. They use them to do online dating, skype chats, Line chats, Facebook chats, and just about every other thing you can think of. So being an actual living and breathing person really doesn't do much with them anymore. It used to do everything! Thai girls used to love guys who were, you know, existing and sh*t. But these days, it just doesn't seem to faze them. They can easily run their game on a bunch of guys from all over their world right on their phone, getting all the attention and money they need from doing so. How's a guy whose standing right in front of them supposed to compete with that? It's sad, but even in the bars, the girls are locked in on their phones 90% of the time. Times sure have changed.
However many Western guys are pursuing Thai women in person each day, you have to figure double that number are pursuing them online each day, and the girls realize this. A good looking girl is going to get all of the attention she could ever need online, and it's easy enough to turn that into real opportunities. We never thought of Thai women as being particularly "picky," but it's starting to change. Whether we're talking about good girls or bar girls, it doesn't even matter. Either way, they're taking guys for granted now; guys who they would have rolled out the red carpet for a few years back.
If anyone knows of a bar where the bg's are not allowed to use their cell phones, please let me know. Because cell phones are killing the bar scene for me. It's just not that fun to hit a bar full of girls who keep looking at their phones every 10 seconds. That's so not Thailand, and it's unfortunate. If the girls aren't motivated to meet and woo guys who they meet for the first time, then what is the point? Everyone keeps talking about how the attitudes are changing for the worse, and I agree, but I think it links back to the advancements in mobile technology, and how it gives Thai women so many more options than they ever had before.
If you live here the changes are gradual enough not to notice them. But when people who haven't been here in a few years come and give you their observation; that really gives you the proper perspective on things. If you haven't been here in a while, and you love the nightlife scene in any big city in Thailand, be prepared to see a lot more cell phone zombies than you saw on your previous trips!
It's not all bad news though; really it's not. You just have to get on top of it and embrace the "if you can't beat em, join em" mantra. Setup your nights and your dates with the dating sites and social media platforms. Is it as fun as breaking the ice in person for the first time? No, but it's more efficient and it's just the times we're livin in! Get busy living OR don't "be getting busy."
I want to finish this piece up by giving you a list, IN ORDER, of the things Thai women do on their phone the most. It's pretty general, and I'm just basing it on my own observations. In all, you'll see that these girls are on their phones for 2 solid hours per day, minimum, but only a portion of that is spent being someone's fake girlfriend, or having Skype cyber sex with their fake boyfriends in England.
1) Line chats with their Thai friends/family
2) Facebook
3) Using some app or site to talk to foreign men
4) Playing video game apps
5) Watching Thai TV episodes' they missed on YouTube and/or other sites.
6) Googlin
7) Actually getting on the phone to talk
8) Weather
9-499) Assorted web surfing and silly Applications
500) Reading the news
501) Reading something educational
Related Posts: