Top 10 Best Magazine Downloads for Kindle Fire
The Kindle Fire isn't the best for reading books because of the glare on the screen but for magazines this is the device to have! I honestly think that besides playing Kindle games the Kindle Fire device is great for watching movies and reading Magazines. The screen brings the magazines to life and is the perfect device to have on the plane or in the doctors waiting room. This list is my own personal list of the Top 10 best and most popular Magazines available for the Kindle Fire. You don't actually have to have a Kindle Fire to get these magazines you can get them on a regular Kindle they just look better on the Fire before it's in colour just as magazines should be read.

If you were looking for a really good kindle magazine subscription review well this is it. The Maxim magazine subscription for Kindle is the best and most subscribed magazine on the amazon site. Of course yes there is always the sexy girls to look at but this really is a magazine for the story's if you havn't ever got Maxim before then this is the cheapest version available for you to check out 5 stars from me.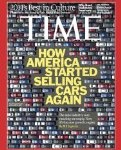 Well I shouldn't have to say much about Time magazine should I, it's always been a great magazine and the stories in Time are always very interesting. The Kindle version gets a bit of a bad wrap I'm not sure why, when I downloaded it the stories were all still in there and exactly what I'd expect.

People are picking up the New York Times on the Kindle like nothing else. Why? Because it's sooooo much easier to read! Try reading a large newspaper on a crowded train it's impossible and cumbersome. The Kindle edition is just like the paper kind however it's A half the price and B it's just so much easier to read.
4. Cosmo
I can't say I know much about this magazine in general being a dude this isn't exactly the kind of thing I pick up by I have a few aunts that subscribe and chicks that I know say it's great because just like the print version they get so much out of it. I'll have to take their word for it.
5. Think Money
Most of you probably wouldn't know this magazine called think Money from TD Ameritrade. It's the kind of magazine you like to pick up on a short flight from say Dallas to Burbank. I really enjoy this magazine though it's not large only 40 pages or so and isn't something your grandma would read to help out her trading account. There is good photography and a bit of humour in this roller derby of a magazine. Comes out quarterly.
6. PC Magazine
Who doesn't like PC magazine right? This would be the best magazine if it wasn't for some of the crappy ads they have in their and how like overly wide the mag is, what I mean to say is it's the magazine with everything including the kitchen sink. If your just into say Android stuff then you'll get bored of all the other crap they have in here. But for me, I like everything technical so it's not so bad.
7. Motor Trend
Motor Trend is the world's automotive authority. Every issue of Motor Trend informs and entertains with features on the testing of both domestic and import cars, car care, motor sports coverage, sneak peeks at future vehicles, and auto-industry news.
8. Newsweek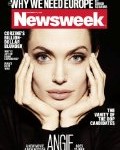 This weekly news magazine reports on each week's developments on the national and global news front through news, commentary and analysis. Its features include national and international affairs, business, lifestyle, society, the arts, politics, the economy, personal business, the Washington scene, health, science and technology.

The national geographic team has done an awesome job with the kindle version of this magazine, navigation is easy and the only downside is they are a bit stingy on the photos. My guess is because when you download the magazine the publisher pays by the megabyte and so to keep prices down they have to format the magazine for kindle in a way that uses less images than the normal print edition.
Again this isn't a Magazine subscription but another newspaper just like the New York Times reading the newspaper on the Kindle is way easier than if you had the actual print edition in hand. It doesn't however include the stock price tables but does have articles from both the print and online editions which is good. I never look at those stock prices anyway seems pointless in this day in age where you can look at them online quickly.
You might not be used to getting your magazine and newspaper subscriptions on a reading device like the kindle or Kindle Fire but if you really think about it it's the only way to go. Firstly it's half the price of the printed edition, you can subscribe to 10 different magazines at once get them instantly and read them anywhere anytime not to mention the amount of trees you'll save by not having the printed version. This is the future.
Related Posts: