How To Send Your Thai Girlfriend Flowers
Valentines day is just around the corner now on 14th of February. A while ago I met this guy John who runs a flower delivery service in Thailand. He can send flowers to your Thai girl anywhere in Thailand. Perfect for Valentines day. Even in Thailand when Valentines day comes around flowers get expensive even at the local market and for good flowers you'd have to order them in advance and since I don't personally buy flowers a lot trusting that the shop at the local market is something I just won't do.
When you buy flowers you want to be trust they the flowers are actually going to reach their destination and up until I had met John I didn't even think there was a
flower delivery service in Thailand
. Actually Johns website at
www.GoGoFlorist.com
goes beyond what florists do back home if you order flowers from there before 3pm the flowers can be delivered the same day! I even like the name of the website.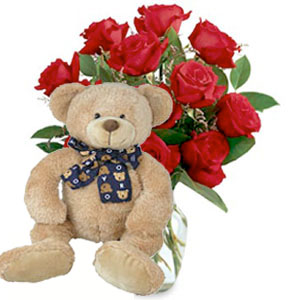 Now the flowers arn't shipped from overseas they are from local florists in your area (check website for areas) but John has done a great job of building a reliable and trustworthy network of florists that supply only fresh cut flowers that your Thai girlfriend will absolutely love. Go Go Florist actually buys some of it's flowers from the same people who setup the floats at the Chiang Mai Flower Festival.
Most Thai girls I've met have never had flowers sent to them. In fact I showed my girlfriend John's site and she was utterly amazed that he could get flowers sent to nearly every part of Thailand. She'd never heard of such a thing let alone ever received flowers delivered anyway. Imagine how impressed your Thai girlfriend would be if she were to receive flowers from you on Valentines day when you are all the way back in the US! Bonus points for sure.
If you don't already know your Thai girlfriends address you still have time before she suspects something anyway. Just tell her to email her address because you have a friend from overseas who is going to send her some free cosmetics. She won't question it and the free cosmetics will motivate her to send you that email faster!
So now just go to GoGoFlorist.com choose any one of their great selection of flowers. I have a number of girlfriends whom I couldn't possibly spend valentines with each of them, well not if I want to have a good day anyway so this way sending flowers still keeps me in the good books 🙂
Related Posts: