Why choose to live in Thailand?
There isn't one kind of person that comes to Thailand there are many. There's the sex starved older English gent that finds paradise in the Neon lights of Pattaya to the American couple who have figured out that they don't want to live there lives drowned in debt only to realize they've missed out on Living their lives. You'll find a lot of grumpy old men who are single and spend their time Farang bashing on Thai Visa and younger guys who party to the break of dawn every night. The English teacher who's looking for "world experience" I'm sure you've met all sorts of people in Thailand.
The guy that has an uncle that's awesome at whatever it seems you know something about and the bloke that can't stop moaning about every single thing wrong with Thailand. The guy who makes 1 million baht a month to the Joe that gets by on 30k, the Mormon's on their bicycles and the bikers on their ride's I've seen them all. The more people I meet in Thailand the more convinced I am that most people are as fucked up as I am, just in different ways. Those differences can be tremendous yet the one thing we all have in common is that we have all decided to live in Thailand.
There isn't just One kind of person that moves to Thailand but there is one thing that makes us all want to be here...CHANGE....we want to change our lives, change the scenery, and change the way we live life. When you are inside your home and close the doors you really could be anywhere in the world minus the noise, internet speeds, bum guns and decent wiring which is a constant reminder that you are not. When you do decide to get out Thailand offers adventure unlike what you could ever experience back home.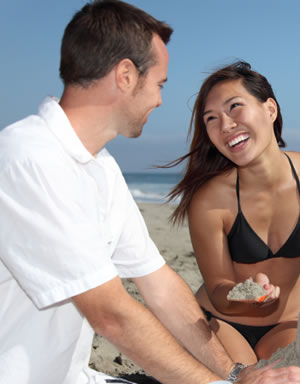 I can't teach you how to get a job as an English teacher or how to play a Thai instrument but I can tell you that if you come to live in Thailand your life is going to change forever. Whatever common sense or logic you may have had will be rendered completely useless. Unless you work a 8-5 in Thailand the days will all blend together until it's the weekend every day. You'll become accustomed to load noises, people pointing and talking about you, the sight of garbage and rats will become the norm as the word sanitary is removed from your vocabulary.
I'm always stressing on how much money you should have in Thailand simply because I see it time after time guys coming here wanting to live here but can't, then guys who really can't but obstacles aside they still give it a go then fuck up and leave, and guys who don't get it at all here who soon fall off balconies and flying out of windows, off bridges, drinking pills, or the easiest way would be to tell a Tuk Tuk driver you piss on reds.
Honestly I don't want everyone to make it in Thailand. That would take the whole fun out of it. If you fuck up don't blame me.
I thought I was going to write the article about the reasons why you should live here, but what's the point? My reasons aren't going to be the same as yours. Every single decision you make once you have moved here will affect your life and not the reasons before.
My three reasons for moving to Thailand
Sick of work
Hang out with my Dad
Wanted a change of pace
But these are the reasons I stayed in Thailand
The pussy
The Nightlife
The price
So do me and everyone a favor and write in the comments the 3 reasons why you moved to Thailand. and the three reasons why you stayed, maybe someone reads it and they decide to Change their life.
Related Posts: