Do Good Thai Girls Really Exist?
I'm forever hearing the debate about Good girls vs Bad girls so let me give you the newsflash, Guys, There's no such thing as a good Thai girl! Sigmund Freud identified the "Madonna/whore" psychological complex, in which men see women as either pure, saintly creatures or filthy prostitutes. But as we all know, the world is not black and white. Human beings cannot be labeled thusly. Women are complex and multi-faceted individuals, and the concept of a "good girl" is infantilizing and deeply flawed.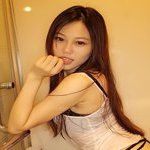 Even still the "good girl" term get's thrown around in Thailand more than anywhere on the planet. Newbies to the country are told not to go with Bar girls because they are "not good" and should therefore find themselves a nice cute university girl or girl with a job because these are "good girls" another flawed conclusion.
Being a good girl means you are polite, don't sleep around, can take care of herself and doesn't need you! In its most insidious context, it means be subservient. A girl that will do everything you ask without question and do nothing that you don't agree with.
A good girl is often virginal, a girl that hasn't had sex before is automatically regarded as a "good girl" she may be a total bitch but that doesn't matter to most, the fact that she hasn't had sex is enough to make her a "good girl" despite being totally dependent on you if you decide to take her.
Guys are suckered into this idea that they will only be respected and find true love if they date a "good Thai girl". This is retarded because so many guys have more in common with a bar girl than they do with a "good girl". One guy I know, tattoo sleeves works as a mechanic is dating a placid bank teller who he insists he's in love with....why? You have about as much in common as I do with an NGO worker! And Bank Tellers are always fat going into their 30's!
All girls are bitches and all girls want your money!
Doesn't matter what country you're from girls are always looking at your bank book. Some girls might convince themselves that they "love you" and that's why they stay but more often than not the truth is they are not strong enough to leave instead they make your life a misery. Unless you have enough money to keep her happy I don't suggest you have a real relationship with any girl!
There is no such thing as a "good girl"! Ever heard the term "good girls gone bad" well they were always bad they just happened to get into a situation where their true colors come out, often after meeting me 😉
Can you trust any Thai girls? No!
If I were to come to Thailand tomorrow for the first time I wouldn't be looking for any good girls. I want the most fun lively girl who's a bit of a bad-ass. This girl will be fun, will probably spend my money but at least I'll have a good time. Who the hell moves to Thailand and takes a girl to the movies!? Dumbest thing I've ever heard of. I want a girl I can take to short-time then have her introduce me to her friends so I can fuck them all as well. Good girls? Pfftt overrated.
Why are guys so obsessed about finding a good Thai girl anyway? If you don't intend to settle down with the one chick why the hell do you even care? One guy tried to explain to me that good girls have slept with less guys. 555 I never laughed so hard, I have a lot of Thai friends many of them girls and trust me, most have slept with more guys than I have fingers and toes! Good girls don't fuck around!? Bullshit!
Related Posts: