How I broke up with my Thai girlfriend of 3 years
Most of my close friends know the real story here but I figure it's time to tell everyone because hell why not this is Thailand this is my blog and my story. I could start the story about how I broke up with my Thai girlfriend but let me give you a bit of background on the situation first.
I met this girl online at Thai Love links about 3 years ago (will be in a few months anyway) she was 17 and was in High School from Suphan Buri province. At the time I had a Chinese girlfriend from Australia who was coming over now and then to be with me. So Porn the 17y/o from Suphan I was chatting to for about a month and when she went to do an entrance exam in Bangkok I flew down to see her at that time she had just turned 18 never been with a farang before.
When I met her I was thinking OMG this girl is so country the way she dressed and talked and was like as skinny as a rake. I took her to dinner (no noodles) think it was Italian then brought her back to my hotel room at the Evergreen Place. Next day I wake up and look at her again and I'm like hmmm not really good enough for a second round I mean she had dark skin and was super skinny not even my type. So I walk her around Paragon and sit her down at Star Bucks when I fake a telephone call and tell her my g/f is calling so I walk out of star bucks get a taxi to the airport and just leave her there. I send a message to tell her I'm not going back.
Well about a week passes and somehow I feel guilty about leaving her there so I give her a call to apologize, no surprise she's like it's OK blah blah blah. I called her again a week later but then my Chinese g/f comes back over and I forget about her. Well she calls me out of the blue saying that her dad kicked her out of home and she has nowhere to live can she come and stay with me? Hmmm not exactly convenient and like my g/f is already here but I figure why not, have someone to fool around with when I want you know so I send her 500 baht to get a bus up to Chiang Mai and put her in an apartment for 3000 baht a month and give her 100 baht a day for food.
I broke up with my Chinese g/f and as you guys know I'm the kinda guy who likes to have a g/f around kinda like having a good friend to do stuff with when there are no new birds around to play with and like a guard dog helps keep the other girls at bay. I tell her how it works with me that I'm having other girls other Thai girlfriends and she of course agrees to it. Well after about 3 months she's fully trained and does anything I tell her to, actually she was so easy to train I could do and make her do anything I wanted so much that it was too hard not to keep her as a steady girlfriend. Smart girl just under educated.
Having a g/f like this no money to send home will work for her own money pay her own way will do anything I wanted threesomes other g/f's giks and not have to give her anything was something most guys rarely get actually most guys I know wish they got that! Even though she's not really my type I guess with all the other things I kinda overlooked it, She was 160cm 40kg too so not like it wasn't that bad.
Actually things were OK for years and dare I say I even loved her! But love is a weird thing and well during all the playing I've been doing during the time I've known her I've kinda missed out on getting to know some real gems better because she kinda got in the way. As you know Thai girls are crazy and well this one here is Ba Ba Bor Bor to the max. In Fact about 6months ago I tried to break up with her and she slit her wrists! Yeah! So even though I wrote the book on how to get rid of your Thai girlfriend this girl had me stumped. How on earth can I get rid of her.
About 8 months ago I met this fantastic girl I mean a really great girl of all the whoring I've done with HiSo and LoSo girls this one girl I met is awesome. But she wouldn't become my girlfriend until I got rid of Pat. This is the only girl I've ever tried to play but wouldn't play too. I give her much respect for that so in order to have her as my girlfriend I had to get rid of Porn.
So onto to how I got rid of her! Now Porn she reads my blog so when I wrote the post Why I'm moving to Pattaya I couldn't exactly say I'm moving there to break up with my girlfriend now could I! I don't feel I lied to you guys either I just kinda omitted that line hope you guys understand.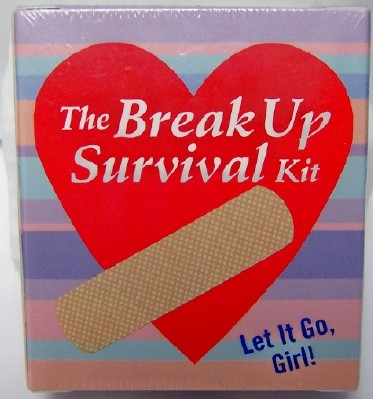 Why move to Pattaya to break up with my girlfriend? Well Porn she doesn't like to go out and Party well at least not on my dime anyway if someone else was paying OK but she didn't like to spend my money so she'd stay at home. The only way this chick was going to bugger off would be if she met someone else or she walked away from me. Since she was living with me in Chiang Mai that was never going to happen no matter how hard I made her life she just wasn't going to go.
The Plan!
So the plan to get rid of my Thai girlfriend was simple. While I'm in Pattaya mapping it out to create a mongers map for Pattaya I had to find a way to make her either find someone else or leave me, which ever came first I didn't really care. I figured it would take 3 months but it was faster than I thought.
Around 4 days after I get to Pattaya I tell her I ran out of money that my payments didn't come through due to some bank error and we have no money so she needs to get a job ASAP!! I tell her she can get a job dancing easy as she has the body so I take her down to walking street out the front of Alcatraz I make her call the manager and walk in for the interview. She starts the next day. So the next day arrives I tell her she HAS to go with a customer or we have no money left. Doing what she always does she comes home around 4am with 3,000 baht. I tell her it's not enough! So the next day comes and I tell her she needs to get more and she comes home with 7,000 baht this time I'm more pleased. She gives me everything but 100 baht so she can get a moto taxi home.
This keeps going on for about a month which is good because I hardly ever get to see her and since she gives me about half of the money I just put it into paying for GoGo's beer bars, coyotes and mapping out Pattaya etc. As I said once before Pattaya is not a cheap place to live if you party every night.
After a month we go to Hua Hin which again she pays for you heard the story there but the problem is she's still like in love with me guys and still does everything I want. WTF you'd think after pimping out a girl she'd be like FU and walk away. Man this was going to take too long so I needed to turn things up a bit more so that she hates me and just walks away.
So I start on the Thai Dating Sites and start bringing home girls which I don't tell her about and making sure she comes home with I'm either in bed with them or at least they are there. Yet instead of yelling at me she yells at them tells them to get out. So I do this like 10 more times both with go-go girls and girls from the dating sites. After this her attitude starts changing and she gets more bitchy and it's finally starting to work.
Note: It's easier to get a non working girl to come to your girlfriends bedroom than it is a bar girl, guess bar girls have had problems in this area before.
Lot of guys say it takes about 3 months for a girl in Pattaya to be lost well this one took a little over 2 months but I had to push her a bit. But here's what really worked in getting her to leave. See she met this guy James right actually James is a reader here and I'm sure more than a few of you guys know him. Actually I met the guy once seemed like an OK guy I guess, actually he took Porn for a week her first month working to some island and around the 2 month mark in Pattaya he took her again for 10 days. I figured she was cool with the guy and saw this as my opportunity. So before leaving Porn gives me 5000 baht and pays the rent blah blah blah (my payments still haven't come through she thinks haha). She goes with this James guy and the next day I call her up and tell her I have no money left, "what" she says "where is the money I gave you" Oh I met 2 cute girls at the go go and took them home so now I have no more money. She is so pissed! lol. I go meet her secretly to pick up some more dough haha.
Few days passed and I call her up to tell her that I met another girl that I'm going to pimp out as well and asked for permission for her to stay in our room. She goes nuts! This finally tipped her over and poor old James I guess is there to help her out 🙂 So she goes with James this time takes him to see her mom in Suphan so she can play him (guess she learned that from me lol).
So Porn comes back after the 10 days with James and I tell her that I'm moving back to Chiang Mai. No surprise that she doesn't want to come back with me now. I'm kinda done with Pattaya and well I have that great girl in Chiang Mai I really want to be my next number 1. We have one more great night picking up a girl from Sugar Sugar early in the night and taking her back to our place and again even as much as she hates me she still pays for everything, oh yeah thanks James! lol.
I come back to Chiang Mai I really don't know what Porn is doing but on her Facebook the only Farang friend is James so I'm guessing something is going on there probably a sponsorship deal of some sort, Porn I can only assume she's gone back home or still working at Alcatraz either way I'm just glad she's gone.
Now everything in this post is true I've got many witnesses to back it up both Thai girls and Farang guys not that I think any regular readers will doubt it anyway. Most guys from webs like Thai Visa end up leaving a bunch of money their apartment and their things and run away to get rid of their girls, to me that's being a chump. I never left her a cent and in fact she paid me to go!
I've had to delete some real stupid comments lately which I don't like to do so even if you think I'm the worlds biggest ass at least be civil when commenting. Add something interesting and don't just say you f'n c'nt that's not even interesting be creative and intelligent because the guys who say that in their comments are the same guys who end up losing the house the car and their life savings in Thailand!
I change the names of people involved to protect their identity
Related Posts: