Top 10 Best Cameras That Take Good Photos at Night
Are you going on vacation soon and want to find a list of the best cameras that can actually take some good night time photos? Are you sick of going to a bar taking a few photos only to find out they all turn to crap when you put them on the computer next day? Well you need a good camera that takes good photos at night. I have a list of here my 10 best picks for cameras that take really good photos at night.
10. Sony Cyber-Shot DSC-W570 16.1 MP Digital Still Camera
If you're looking for a camera that you can throw in your pocket and pull out at nighttime to take some happy snaps but arn't looking to spend a fortune for a camera on a 2 week vacation then this is the one you want. The Sony DSC-W570 has this low level light technology that will take good photos at night.
09. Fujifilm FinePix F80EXR 12 MP Super CCD EXR Digital Camera
I havn't heard one bad review about this camera. In fact it seems everyone who buys this range of Fuji cameras is so impressed with it that they end up upgrading to a similar version. This camera while not as many MP as the other has a larger LCD screen camera takes great photos in the dark. This is my pick for a good camera to take on holidays.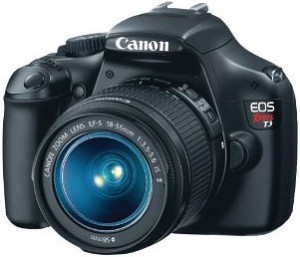 This high powered DSLR camera not only take high quality pictures no matter the light level it also has a really good HD camera added as well with on board video editing options. What I love about this camera is the inbuilt WiFi connector so you can download your images without plugging it in! This is an all in one purchase because of the low MP count you can use the lens that comes with the camera so there is nothing else to buy. If your looking for an all in one DSLR camera then you can't go past the Canon EOS Rebel T3.
This is another all in one DSLR camera kit with HD video already built into the camera. The Nikon D3100 is one of a series of Nikon DSLR cameras that take really good photos at night and during the day. This camera also comes with the Nikkor zoom lens as part of the kit which makes for some really good closeup action at night. The active D lighting camera makes shades light again so in the case of a dimly lit area it will really make it bright.
The Canon Rebel T3i is a total machine. It has a monster 3 inch LCD screen that has good resolution so you can actually see what photo's your taking. I hate those small screens I like to have a good preview. If you want to take the best photos possible at night check out the specs on this beauty! It has amazing low and dim light capabilities that make nighttime photos look exactly how you remember it. The T3i series also has a huge amount of adaptor lenses you can choose from and add making this the ultimate expansion ready nighttime camera.
05. Nikon D5100 16.2MP CMOS Digital SLR Camera
Now we're really starting to get serious about cameras when we start talking about the Nikon D5100 camera. With the Nikkor Zoom lens the best in the industry. What you should know about this camera is it takes really good photo's at night but only with the flash. My mate uses one and without the flash photo's come up dull at night but the daytime uses for this camera far out way using this camera at night.
04. Canon EOS 60D 18 MP CMOS Digital SLR Camera with 3.0-Inch LCD
One of the best cameras I personally feel that Canon makes for this price range. The Canon EOS series camera has better HD video processing than previous camera models on this list. It's not a difficult camera to use either despite what you'd expect for a camera at this price. Still time using the EOS will still make your photos come out better with more practice. This camera also comes with a lens so it's already loaded but for better zooming you'll need to buy another lens.
03. Canon EOS 7D 18 MP CMOS Digital SLR Camera
The canon EOS 7D is only slightly better than the 60D. Comes already with a better lens for zoom than the 60D but with way better low level for taking photos in the dark. Probably not convenient for travelling but capturing photos at home like little Jennies birthday party when she was cutting the cake and you want a really good photo. Probably expensive for that alone but you get the idea.This camera is probably the next best thing to purchasing a professional level camera. But why go cheap I always say, get something good if your going to get anything at all.
02. Nikon D7000 16.2MP DX-Format CMOS Digital SLR
Want a really good professional camera with really good zoom. 16 mega pixels that can amplifier the fly on her shoulder? Then you take a look at the Nikon D7000 it's a total beast! With a ground-breaking 2,016-pixel RGB (3D Color Matrix) exposure sensor that compares your picture with over 30,000 other photos to help it recognize colours when you take a photo in the dark. This is amazing stuff because even where it's dark it helps find the light that makes your nighttime photos light up.
01. Nikon D3X 24.5MP FX CMOS Digital SLR with 3.0-Inch LCD (Body Only)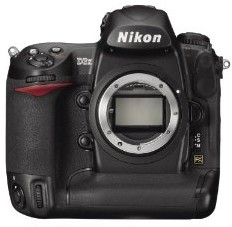 Ever see the paparazzi carrying around those cameras that look like that cost a million bucks. Well this is what they are carrying baby. The Nikon DX3 and if you roll over to see the price you'll see why few people actually have one. The cost is only for the body and you still have to buy accessories and lenses for the bloody thing to work. Still this camera will take photos at night in the snow inside or just about anywhere and if you know how to use the damn thing the photos will come out the best you've ever seen.
How to take good photos at night
There are three things you need to know about your camera in order to take good photos at night. Those three things are ISO Exposure and Aperture. These three key ingredients are what helps take good photos at low level lights. Most modern digital cameras in the past 3 years have instructions on how to adjust these settings. Consult the manual on your digital camera.

ISO = how sensitive your camera is to light. ISO 200 is twice as sensitive as ISO 100. ISO 400 is twice as sensitive to ISO 200. The more sensitive (higher ISO) the shorter the exposure needs to be for a similar image. So why not jump to ISO 1600? Because in digital cameras, that will make for a very grainy photo unless you got an electronically cooled CCD like they use for photographing astronomy. Most "normal" digital cameras only go up to ISO 400.
Exposure (shutter speed) = how long your shutter will stay open, allowing light to collect on the image sensor. 1:15 is 1/15 of a second. 1:4 is 1/4 of a second. Remember, in shutter speeds less than a second, the LARGER the bottom number, the SHORTER the exposure (provided that a 1 is the numerator) 6/10 is more than twice as long as 1/4. Also, camera shake can cause blurry photos at settings longer than 1/15.
Aperture: F-stops are different settings allowing different amounts of light to enter your camera. This is different from exposure, in that the aperture is that funky iris/anus looking thing that is a series of connected sheets that either open or contract to make a hole get bigger or smaller. Think of the opening to the old James Bond movies where that aperture starts as a small dot and opens up to get bigger. If you watch the LCD on your camera and adjust the aperture, you will see which setting opens up the iris to allow more light in by watching your LCD become brighter or dimmer.
Related Posts: