Are Thai Girls Flaky?
Have you been in Thailand for a while and find that Thai girls are flaky? Or is it that they are not interested in you?
After years of living in Thailand and racking up over 1000 dates with Thai girls of all ages it's still pretty hard for me to make a solid statement about the flakiness of Thai girls. In general Thai girls can be pretty flaky however they rate below par compared to the flakiness of Californian girls but definately flakier than your average Australian chick. Other nationalities perhaps you could comment in the area at the end of the post.
This is my experience with Flaky Thai Girls
Younger Thai girls are flakier than others
The better looking she is the worse her flakiness gets
First date Flakers are very common
There are evil flaky bitches out there
An Evil Flaky story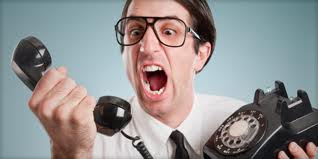 I started chatting online at Thai Love Web to this Thai girl from Chaing Mai, a 2nd year student at one of the local Universities. I didn't chat long before she handed over her phone number. Her picture was OK and I'm a bit of a sucker for the uniform so I decided to give her a call. She was one of those I speak English chicks with her hand up her ass but her attitude was edgy with a hint of sarcasm that despite her average looks peaked my curiosity.
After calling her and chatting for a while we set up a meeting for the next day at 4pm at I Like ice cream behind Chiang Mai University. Around 3pm the next day I call her to make sure we're still on for the meet and she insists no problems. So, 4pm rolls around and with impecable timing I park my bike out the front of the ice-cream parlor and see if I spot her.
Can't See her!
I figure she isn't that far away and try to call but no answer so maybe she's riding here. I'll wait. 4:15 now and I can't see her still so I try to call. This time she answers, awesome!
Chris: "Hey Kwan, where are you?"
Kwan: (sound of traffic on the end of the phone)"I'm at Nimman can you come here?"
At this point I'm already fealing uncomfortable because she's changed the location and if you've read the secrets to online dating in Thailand you'd know that this is bad. Bad because she's now changing things so she's in control. Already out and with Nimman just down the road I thought sure I'll come over there.
So I drive down to wawee coffee where she said she was at and she wasn't there and her phone was now off I'm like pissed so I decide to just sit down have a drink because i'm now over it.
20 minutes pass by and she calls me back
Chris: "Hey Kwan, where are you?"
Kwan: (Absolute dead silince in the background) "I'm at home"
I've already had like 20 minutes to calm down
so I decide to listen to the story. Turns out she wasn't at nimman at all she was picking up her sister around there and had to take her back home. Well it was a good story, convinced me, so like a total sucker when she tells me she'll meet me at Starbucks in 30 minutes I start walking down the street.
30 minutes later
Chris: "Hey Kwan, where are you?"
Kwan: (people in the background) I'm just leaving now I'll be there in 15 mintutes
15 minutes later
Chris: "Kwan, where are you?"
Kwan: (silence in the background) I'm on my way there soon and hangs up sudenly.
My final call an hour later
Chris: "Hey Kwan"
Kwan: "Yes"
Chris: "Go fuck yourself"
Related Posts: