What happened when i met a Thai girl in Korat
Korat is a decent sized place in Thailand and the nightlife there closes late it's very much working class and a lot of Thai's from out of state visiting. It doesn't have the fancy coffee shops although they are there just not in abundance like say Chiang Mai or Bangkok. Surprisingly I didn't find the girls as outgoing as I had hoped but it was only there for a few days and I had to make the most of it.
My third night there I set out about dusk to check out the moat see what's happening down there. There were lots of people I figured I'd meet some nice girls you know. So I go down and just sit and watch the traffic trying to spot some girls going to pray at the Chang Phueak shrine. I must have tried several groups of girls but no one was helpful. I was asking them if anyone knew of any nightclubs around the area. This normally works but everyone I was asking was like...oohhhh....I don't go out sorry. Very strange, but finally I met one girl who didn't know either but asked me for dinner! Nice.
So this girl I met native from Korat has while skin like a loas chick and she's like less than 5ft tall but she's super cute and around 25y/o. I tell her to meet me at my hotel in an hour and she rockedup up on the dot! From the size of this girl she is not a big eater so I suggest noodles and we settle for pad thai. Honestly the food in Korat wasn't the best, the places I went to even the locals said was good was just crap. But it wasn't the food I was after it was this girl her name is Kot.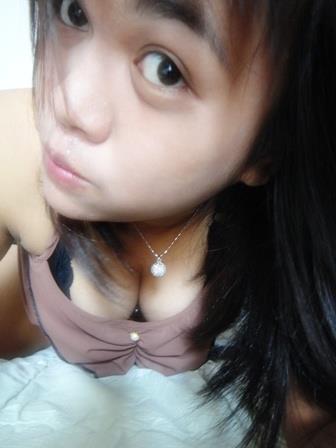 After we finish eating I suggest a movie in my hotel room, she was kinda hesitant but at the same time you could just tell she's gonna come up. Thing that struck me about this girl and why i'm actually writing this story is because this chick was like the most honest Thai girl I ever met. Like she didn't hold back on stuff either she actually told you stuff that you wouldn't think to ask.
I'm asking this girl some questions about herself when I find out she's moving to Bangkok to get a job at the end of the next month, she lives with her mom and she's actually kinda boring. So I ask her if she uses any dating sites and she says yeah she's on Thai Cupid. "Oh Really" I say, I didn't have a computer on me to check out her profile not that I needed to anyway, then all of a sudden she volunteers and tells me she's going to meet this guy in Hua Hin next week. "hmmmm" ok.
Now when A Thai girl says she's going to travel hundreds of a miles to see a guy she's never met something needs to click because 99.999% of Thai girls would NEVER do this....UNLESS....it was for money. I wanted to find out more and ask her some questions but I didn't have to. She says she doesn't like this guy but she has to go? Why? Because she's being paid to go. BINGO!
Now remember this is just some random girl I pulled from the street and at this point I'm sure she's gonna hit me up for some dosh before she leaves. But it never happened, she didn't even make the "I need some money face". But she did leave around midnight to go home. The next evening I call her up about 6pm and again she comes up tells me more about the story we fool around and she leaves again around midnight.
Well that's the last time I see Kot but about a week later I call her up (knowing she's in Hua Hin) to see how she's going she's actually a sweet girl. But she isn't in Hua Hin! What are you doing in Korat I ask, I thought you were going to Hua Hin?
She tells me she did go to hua hin for 1 night but came home because of problems. What problems I ask? Oh he wanted to sex me all the time and I don't like him. I laugh, then I ask "How much did he pay for the 1 night"? 15,000 baht. Then we both laughed!
Related Posts: