What you can do with $30 dollars a day in Pattaya
This article is Part 4 in a 5 part Pattaya series that covers the following topics
I must have been on vacation to Pattaya maybe 30 times over the past 15 years, more so recently. Since I live in Thailand now I can't go all out and spend 200 dollars a day in Pattaya. When I vacation to Pattaya now my budget is about $30 dollars a day, and I still have a great time!
The trick to having a cheap holiday to Pattaya is your ability to downsize and downgrade on what you spend your money on, be it a hotel in Pattaya, a Pattaya girl and even the food you eat. You must be willing to make sacrifices in order to get away with having an awesome time for $30 dollars a day in Pattaya.
At the writing of this article $30USD equates to about 900 baht.
Cheap hotel In Pattaya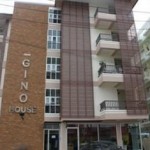 Your budget is only 30 dollars a day and many of the hotels in Pattaya cost more than that, so your going to have to economize and get a cheaper hotel. Most of your budget is going to go to the hotel though because you still want it in central Pattaya so you don't have to pay for transport. Now you can stay at the Gino Guesthouse for only 425 baht per night! This is almost half of your daily budget however the location is perfect in Soi 8 Pattaya and best of all it has free WiFi so you can save on paying for Internet.
Beer Bars Pattaya
Forget the go go bars because you don't have much money left to do all that, you want to find a good Beer Bar in Pattaya that serves cheap drinks. Often Beer bars have special on house beer, it's not that good but it does the job and you get to chat with the ladies for free. Let's say the house beer is about 45 baht, this means you can have about 4 beers before you run out of money. A good way to get a few beers for free is from free wheeling tourists. Me I'll go to a bar that has a few blokes that look quite affable. Sit next to them and order a beer. Make friends with them explain your budget situation and often they'll shout you a beer. Sounds desperate I know, but you don't go out of your way to do this. Many blokes who come to Pattaya know how expensive it can get and can understand your situation especially if they don't live in Thailand. I've been drunk heaps of times in Pattaya all from blokes shouting me beers. If you speak Thai it's a lot easier because if you do a bit of translations for some of the tourists, simply ask for a beer in return. One time i did this and the guys offered to take me out to nightclubs, massage parlours, and all just so I would help translate stuff for them.
Cheap Eats in Pattaya
Now it's possible to eat for free in Pattay, yes that's right free! Not entirely though. I'll explain how, but first you need to eat breakfast, some 10 baht fruit, cornflakes and some milk from 7 eleven and you'll be set back about 35 baht. For lunch buy noodles or some rice off the side of the road and should cost you a further 30 baht. For dinner though this is where you want to stock up. Many beer bars in Pattaya often have free eats. You can find these pretty easily, most beer bars when they offer free food (often for birthdays of the owners of the bar) they strong up balloons at the bar to let everyone know that they have free food. Do a strong around Pattaya to find the bars with balloons strung, order a beer and eat as much as you can for free. The food isn't 5 star but you can get a few plates and fill up have a beer and make some new friends, total amount you can spend on food doing this is about 120 baht.
Getting girls for free in Pattaya
Let's face it, your pretty exhausted now for funds and if you've spent on your budget you should have a few hundred baht left. 200 baht in Pattaya might get you a hand job at a Thai Massage shop but getting anything else your options are quite limited unless you don't mind a ladyboy! Let's just say your not into Ladyboy's, ok so how you going to hook up with chicks in Pattaya with only 200 baht in your pocket! Well this is where planning a trip to Pattaya comes into play. If you have done your groundwork before you came to Pattaya you should have landed a number of phone numbers and contacts for when your in Pattaya, now 200 baht should be enough to buy a coffee or something with the girl before retiring to your bedroom for some FREE fun. If you meet a Thai girl online in Pattaya you have a 95% chance that you can get her into your bedroom for free and within hours of meeting her! All you have to do is sign up to this Thai Dating Site and start getting your list going.
You need to Learn Thai Language
In order to do Pattaya on the cheap, it really helps to learn Thai. The more Thai you know the better deals you can get. You can line up girls for free, find and eat cheaper food, get deals on hotel rooms and even talk a girl into paying for you (it can happen). Bottom line is if you can learn to speak thai you can save a lot of money and have more fun in the meantime.
Related Posts: