Finding girls in the daytime in Bangkok
Bangkok is most famous for its nightlife. With everything from go go bars to clubs, there is a lot to talk about there. But today we are going to talk about finding girls in the daytime in Bangkok.
Bangkok is hot as can be in the daytime. It can almost be unbearable when the temperature gets up around 40. But one thing that makes it easier to deal with is the high number of hot women walking around. Even just looking at them can be a lot of fun. But of course it is a lot more fun to talk them and spend time with them too.
The naughty nightlife in the city is popular. And rightfully so. But the day is another animal. There are all kinds of options for guys to meet women in Bangkok when the sun shines. It's better than most cities in the world in that way.
Daytime girls in Bangkok
The obvious places to go during the day in Bangkok are those with air conditioners. And it's not only sweaty farang who think so. You can see tons of Thai people in the malls during the day, even when they aren't buying anything. The frosty air conditioning and easy walking offer a nice respite from Bangkok.
The best malls to meet women in Bangkok are Terminal 21, Central World and Siam Center. It just depends on what kind of women you want to meet. But you can find all sorts in Terminal 21. And it's pretty central to where most foreigners stay.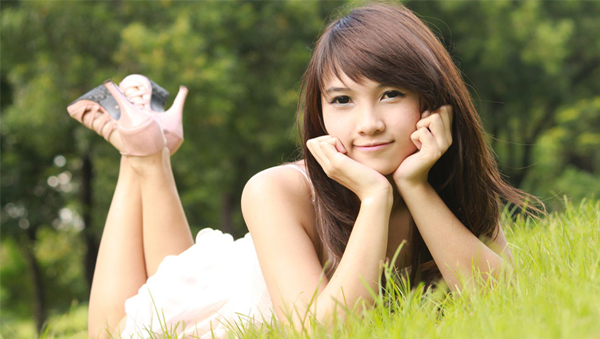 Cafes are another great place to meet women. The staff can usually speak some English. And I find that they are often interested in foreigners too. I have picked up a lot of Thai girls in cafes. Both customers and staff alike!
And don't forget about the BTS and MTR. These public transportation trains get crowded at the worst times. But that just means they are filled with Thai chicks. And a lot of them are good Thai girls with jobs and their own money.
Anytime girls in Bangkok
There are options that are even easier than going out and prowling the malls and coffee shops. They are all based online, which means they are about as convenient as can be. You can utilize online dating and escort sites to basically order Thai girls right to your room.
Thai Friendly is the best dating website in Thailand. Their app isn't too great, but the basic website has everything you need to find more Thai women than you could even meet in real life. A lot of them are super friendly and easy going too. You would be surprised. But I met a lot of girls on Thai Friendly and had them come straight to my condo on the same day. Just say it's hot or you want to watch a movie or something.
The escort site Smooci is even easier than that. So when time is at a premium but you have some money to spare, it can be a better option. All you have to do is click Bangkok, set a time, and browse through all the available women. When you find one you like, you book her and she comes over. Easy as.
Related Posts: