Guide to finding African girls in Bangkok
I've been wanting to do a guide to finding African girls in Bangkok for a while. For years I've been talking about Thai girls in pretty much every shape and form. They deserve the coverage. Thai women are great. But it's nice to get some variety from time to time too.
One of the great things about Bangkok is how much it makes available to the average person. It is a major city in the middle of Southeast Asia. People visit and come to live from all over the world. But the prices aren't sky high like they are in London and other "international cities."
If you have been around Bangkok you've probably seen some African girls here and there. They're hard to miss in this part of the world. And if you're anything like me, you've probably spent at least a little time watching their butts bounce around as they walk through Bangkok.
African girls in Bangkok
A few months ago I wrote about finding non-Thai escorts in Bangkok. That of course would include African girls too. But that is not specific to African chicks. On top of that, not every African girl in Bangkok is an escort either. Far from it in fact.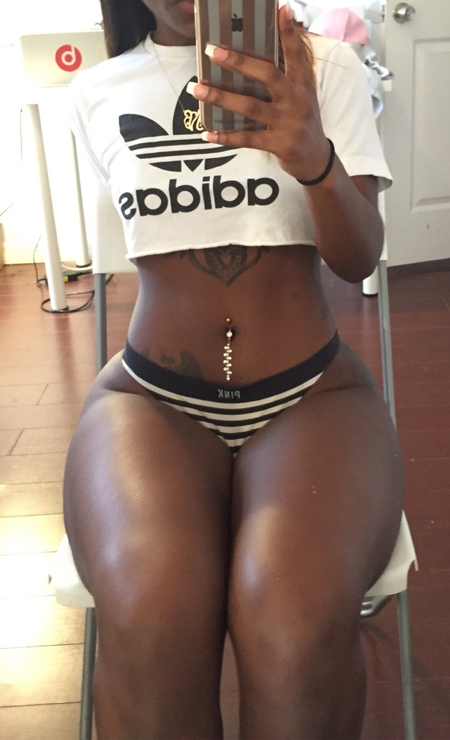 But let's be honest. You are probably looking for a one night stand with an African chick if you're here. If you were looking for an African girlfriend, you'd more likely be on an African dating site. Or in Africa.
So I am just going to guess that you don't mind spending a little money to turn your African dreams into reality. That makes things a hell of a lot easier. Though they're not as easy as they used to be.
Where are the African girls?
Just a few years ago, you could find African hookers all over Bangkok. These days they're not as easy to find. That's partly because of visa crackdowns that hit African street walkers and freelancers particularly hard. But some are still around. Just look in front of Nana Plaza on Soi 4 at night. Then check Sukhumvit between Soi 3 and Terminal 21 after dark. Finally, be sure to look up Soi 3 and Soi 11 at night too.
If you don't feel like going out and prowling around in the heat of Bangkok, I don't blame you. You can do a little looking from the comfort of your air conditioned room too. I have occasionally seen some African escorts on Smooci. So it's worth taking a look there. You can also check out some cool spots like MIXX and Levels.
If you do want to make a regular relationship with an African chick in Bangkok, you have you work cut out for you. First you'll need to find an African girl. African women can be even harder to find on dating sites like Thai Friendly than they are in regular life. So all I can say is good luck, and be prepared to put in some work!
Related Posts: